About Us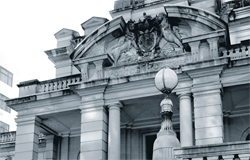 Watsons is a leading criminal law firm based in Sydney, Australia and provides broad-based services in all facets of criminal law and in all jurisdictions. The firm has represented clients in many landmark decisions and has established general principles across the full spectrum of the serious criminal charges.
The firm represents clients charged with murder, tax and corporate fraud, kidnapping, sexual assault, people smuggling, major drug importation and distribution, money laundering, and in related fields such as assets confiscation, as well as the more routine offences of assault, domestic violence and drink driving etc.
Chris Watson
The principal of the firm is Chris Watson who has been accredited as a criminal law specialist, since the introduction of the accreditation scheme in 1990 and is one of the founding members of the NSW Criminal Defence Lawyers Association. He was educated in England, Switzerland and Australia, graduating from the University of Sydney in 1969 with a Bachelor of Laws Degree BA(?)LLB. Prior to admission he trained under master solicitor and former President of the NSW Law Society, John Gaden, in a practise that included the defence of American military personel who were charged with offences in Australia whilst on R & R leave during the Vietnam war.
In 1970 he was admitted to practise as a solicitor and in 1973 he became a partner of the renown lawyer Kenneth tribe. While this firm specialised in commercial and property law Chris represented those clients charged with criminal offences. In 1976 the firm Watsons was established and to this day Chris Watson leads the firm in its goals of developing relationships of trust and satisfaction with their clients, as they simultaneously protect their clients rights and strive for the most favourable outcome on their clients behalf.
Charles Abbott
Charles Abbott is also a specialist accredited criminal lawyer and has been practising since 1985. He comes from a distinguished legal family with his grandfather, Sir Charles Abbott having served as a judge of the Supreme Court of South Australia, while his brothers are jurists and lawyers in that state.
Charles has appeared in the Local, District, Supreme and High Courts as well as the Court of Criminal Appeal. His cases include charges of $130 million fraud, double murder, conspiracy to import 30kg of prohibited drugs, multiple armed robberies, sex slavery, car rebirthing and many more.
Charles also dabbles in writing and acting, having appeared in revues with Shaun Micallef and in bit parts in films made by Jane Campion, Fred Schepisi, Peter Weir, Gillian Armstrong and Kriv Stenders.
Watsons frontline lawyers are assisted by a fully qualified and experienced paralegal support team and other consultants.