Fraud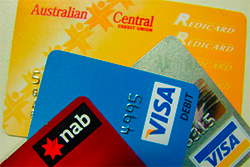 The establishment of specialist agencies, and the focus of Commonwealth and State Directors of Public Prosecutions, confirms that investigative bodies and prosecutors are increasingly concerned to prosecute commercial and corporate fraud, money laundering and other white-collar offences.
Because the procedure, burden and standard of proof in criminal cases differ from civil or commercial litigation, the approach taken by criminal lawyers is also different.
For example, a client may expect that lawyers will satisfy an investigating body of the client's innocence or curtail the investigation by promptly providing information. In practise this is rarely the case, although some recent developments are tending towards a requirement of defence disclosure at an early stage.
Inappropriate disclosure of material to the police and prosecuting authorities may limit the client's defences, or enable the prosecution to anticipate them. Disclosure requires careful evaluation.
Watsons has defended clients against a wide range of charges, from dishonesty involving modest sums, to major frauds, several involving sums over a hundred million dollars. The management of these cases has also included representation in confiscation proceedings under the Proceeds of Crime and Criminal Assets Recovery Legislation. Our experience has provided the firm with a profound depth of knowledge and understanding in these matters.
Drugs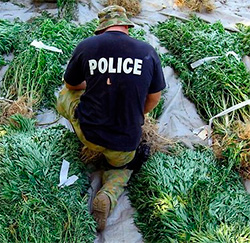 At Watsons, we have many years of experience in defending clients against drug charges ranging from possession of small quantities to spectacular quantities where the firm has appeared for clients charged with importing and distributing tonnes of hashish. We have defended clients charged with importing, cultivating and distributing cannabis crops, and have defended cases involving the importation and distribution of hundreds of kilos of ecstasy, pseudoephedrine, cocaine and amphetamines.
The expertise developed over decades of appearing in so many and in such large cases enables us to provide the advice and representation that clients require to avoid the pitfalls that less experienced advisors may encounter. Increasingly complex procedural requirements must be dealt with to the client's advantage to ensure that evidence relevant to the defence case is fully identified and available.
The pressures on courts to bring cases to trial quickly can mean that clients who are not well represented may find themselves facing unanticipated evidence at trial with fatal consequences for their defence. This makes proper and timely preparation of the defence case vital from the very beginning of the court process. It means that the committal hearing should be fully utilised to prepare the case for trial in order to avoid trial by ambush and, where appropriate, to lay the groundwork to exclude evidence at the trial that is prejudicial. The same procedures can also make it clear when the better way to proceed is to negotiate with the prosecution to accept a plea of guilty to a lesser charge on facts that are appropriate, rather than the more aggravated charge and highly prejudicial and irrelevant facts often to be found in the police documentation.
Only an experienced advisor can ensure that the client is informed of the risks and benefits that flow from decisions how to proceed that have to be made at critical times in the court process. Timing is everything in criminal law as well as other aspects of life. Our firm has gained a depth of knowledge and expertise not available to the inexperienced. Opportunities available at one time can be lost through failure to take advantage of them at the right time. These may result in loss of evidence, loss of sentence discount, loss of opportunity to cross examine a critical witness and in some cases even loss of the opportunity to avoid prosecution at all.
Traffic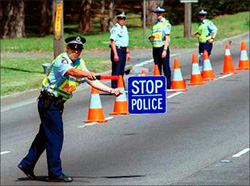 While clients may think that traffic matters are regarded as trivial by a criminal law firm, at Watsons we know that the loss of a driver's licence can cause extraordinary hardship. It may for example mean loss of employment in an extreme case, or cause great hardship to both a family member who provides care to an aged or invalid relative as well as to that relative. It may make parental involvement in children's weekend sporting activities a near impossibility. It will almost always mean increased inconvenience and an additional financial burden for alternate means of transport.
For many traffic offences such as drink driving, or driving whilst suspended or disqualified, it is the simple fact of the court's recording a 'conviction' for the offence that acts as the trigger for an automatic period of disqualification from holding a drivers licence. we act in traffic matters with all the zeal, expertise and experience that we bring to major criminal matters. Where there are extenuating facts or circumstances or other factors that may persuade a court not to 'record a conviction' even though the court has made a finding that the offence has been proven, we will assist our client to marshal the relevant facts and evidence to be placed before the court, and make submissions to the court designed to achieve that objective. If successful there may be no loss of licence.