Testimonials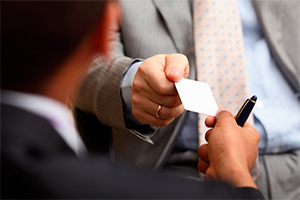 Some testimonials received from clients include the following comments:
"I would like to express my deep appreciation for the skill, determination with which you have pursued this matter on my behalf. I hope never to be in a position in which it becomes necessary to recommend your services, but if it were to happen, I would do so without hesitation".
"The excellent outcome is in my view attributable to your input into the matter. I feel that without your expertise and wise counsel, we would certainly have had the potential for a protracted period of time where my son's and my time would have been taken up with the tension and uncertainty of facing what were likely to be emotionally difficult proceedings".
"I am most appreciative of the very able assistance you gave, and would like to maintain contact with you".
"It was inevitable, if the scheme was fair dinkum, that you should be accredited as a criminal law specialist and my support merely reflects the facts".
"I would like the thank you for the professional way you handled my last court case. If it wasn't for your sound advice and instructions I'm sure the result would have been less than satisfactory. I am absolutely thrilled with the result".
"Just wanted to let you know that a day doesn't go by without me thanking my lucky stars that I had you on my side. Thank you for everything!".
"Thank you once again for representing me with such excellence and distinction. I greatly appreciate your help."
"What you provided was not a false sense of hope, however a methodical and professional approach to the case. Unlike other solicitors I have dealt with, it was refreshing to observe somebody who led the way. I felt we were operating in a different league where mutual respect was extremely evident. This, in concert with your presence and obvious seasoned approach to the facts at hand achieved the end result".
"It was worth the money".