Hearings and Tribunals
Preparation For Hearings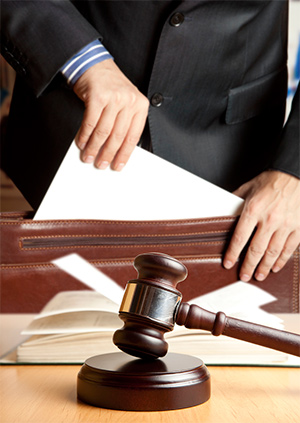 Procedural steps.
Orders for service of prosecution brief.
Reading and analysis of prosecution evidence for client.
Applications to cross examine witnesses.
Liaising with witnesses.
Personal appearance or briefing counsel.
Drafting affidavits, subpoenas, motions.
Researching law.
Correspondence, telephone and personal communication with prosecutors.
Watsons have many years experience in defending clients against a wide range of charges, from dishonesty involving modest sums to major fraud involving hundreds of millions of dollars, and in drug offences ranging from possession of small quantities for personal use to charges involving quantities measured in tonnes. Cases handled over many years span cultivation, manufacturing, importation, trafficking, supply of drugs and conspiracies to do these. Our experience has provided the firm with a depth of knowledge and expertise not available to the inexperienced.
The management of these cases has included representation in confiscation proceedings under the Proceeds of Crime and Criminal Assets Recovery Legislation. Investigative bodies and prosecutors are increasingly focussed on commercial and corporate fraud, money laundering and other white-collar offences. Endeavours to recover claimed proceeds of white-collar crime are also increasingly prominent.
Because of the procedure, burden and standard of proof in criminal cases differs from civil or commercial litigation, the approach taken by criminal lawyers is also different. For example, a client may expect that lawyers will satisfy an investigating body of the client's innocence or curtail the investigation by promptly providing information. In practice this is rarely the case, although some recent developments are tending towards defence disclosure at an early stage. This disclosure of material to the police and prosecuting authorities may limit the client's defences or enable the prosecution to anticipate them, and requires careful evaluation.
Investigations, Inquests and Tribunals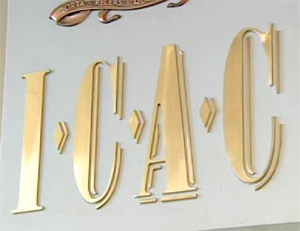 Personal appearances at hearings before the Australian Crime Commission, the ICAC, the NSW Crime Commission and before all courts and tribunals and commissions of enquiry.
Instructing counsel when requested.
Advice in relation to trials, sentence, reviews and appeals.
Watsons provides advice to clients and personal representation in both public and private hearings before Australian Crime Commission, the Independent Commission Against Corruption, the NSW Crime Commission and other Royal Commissions, with their coercive and investigative powers.
The rules and procedures for investigative tribunals are often quite different to those of courts of law. Therefore good representation at hearings before tribunals require specialist knowledge and familiarity with their procedures.
For example, court cases involving prosecution for a criminal offence usually require the prosecuting body to disclose its case to the defence. These rules however, do not apply to hearings before investigative organisations such as the Australian Securities and Investments Commission (ASIC), Australian Crime Commission (ACC), NSW Crime Commission (NSWCC), at Royal Commissions and the Independant Commission Against Corruption (ICAC), where the focus is on obtaining evidence for use in later prosecutions, and there are specific statutory protections that need to be invoked to limit the use of the evidence in later prosecutions.
Watsons represented numerous witnesses at the Royal Commission into Police Corruption in New South Wales, and has an extensive network of skilled advocates at the bar to supplement the needs of its clients, when further opinions or further specialised skills or advice is required.